SPEAKERS BUREAU
Who Are We
The key to transformative work is dedication and drive, based on steadfast leadership principles and a vision for lasting equity and achievement.
Athena Communications is proud to house the Athena Speakers Bureau (ASB), which connects transformational messages from powerful leaders to communities and organizations, resulting in enriched and changed lives.
Whether you want an engaging speaker to inspire your team, a change management agent to generate meaningful organizational transformation or an impactful keynote address, you'll find them in the Athena Speakers Bureau.
Leading is about understanding the purpose and delivering an impactful brand. Purpose-driven branding is aligning purpose and what you want to be known for.
– Tammy Belton-Davis
Thelma A. Sias
The Sias Group, LLC
Thelma A. Sias is one of Milwaukee's most powerful women because of her leadership and commitment to serve her community. She is proud to be the fifth of 11 children of the late Roosevelt and Pauline Sias, raised on the family farm in Mayersville, Mississippi. Thelma joined Wisconsin Gas (now We Energies) in 1986. In 2003, she was appointed vice president. In 2015, she was named to the Milwaukee Business Journal's 40 Under 40 Hall of Fame; in 2016 to Savoy Magazine's list of Top Influential Women in Corporate America; and in 2017 to the History Makers' Collection at the Library of Congress with the Doug Jansson Leadership Award from the Greater Milwaukee Foundation. In 2018, she received the Lifetime Achievement Award from the Milwaukee Business Journal.
Sias is a board member of the United Way of Greater Milwaukee and Waukesha County, the Boys & Girls Club of Greater Milwaukee, the Sojourner Family Peace Center, and Cardinal Stritch University. Sias is a retired executive and the founder and CEO of the Sias Group LLC.
Alonzo Kelly
Entrepreneur
A dynamic executive coach, professor, three-time best-selling author and radio host, Alonzo Kelly has gained international and global attention as a premier consultant and strategist. Alonzo is recognized as one of the nation's leading experts on leadership development, strategic thinking, planning and acting, which results in individual and organizational goal achievement. He has appeared on America's Premier Experts, which airs on major networks across the country, including ABC, NBC, CBS and FOX.
Kelly has served over 1,000 individuals through personal and professional development, delivered training to multiple Fortune 500 companies, college and universities, institutions of higher learning, foreign countries (Netherlands, Belgium, Canada, Guam), and nonprofit organizations. He is consistently retained as a keynote speaker at large and small events across the country.
Kelly holds a bachelor's in Accounting and three master's degrees (Public Administration, Human Resource & Labor Relations, and Business Administration) and is nearing completion of a Ph.D. in Multidisciplinary Human Services. He is also in the process of obtaining his Doctorate in Business Administration.
Kelly currently serves on the State Board of Directors for the ACLU (American Civil Liberties Union), National Board of Directors for SENG (Supporting Emotional Needs of the Gifted), and the Fire and Police Commission for the City of Howard.
Find more at alonzokelly.com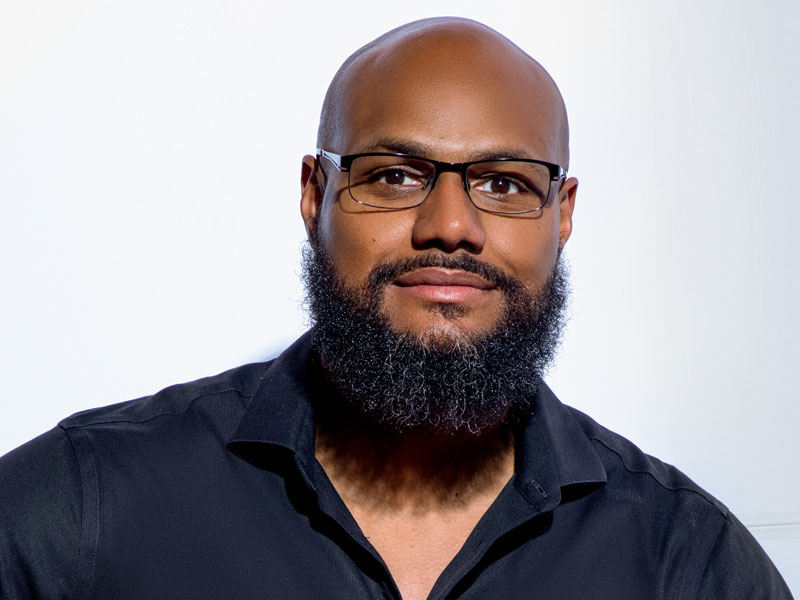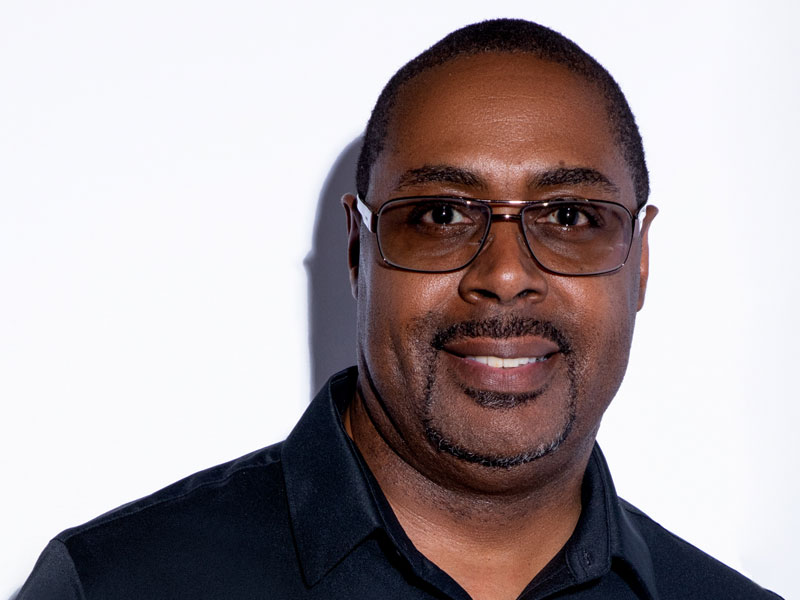 Nick Dillon
The Believe Coach
Inspirational, innovative and empowering are only a few words that define the character of Nicholas Dillon. An entrepreneur, Dillon is on a mission to pursue his passion and build a legacy of influence.
Thousands of individuals from the community to corporate America have learned from Dillon's insights on leadership and professional development, entrepreneurship, and personal empowerment.
"My dad always had an entrepreneurial spirit, and my mom encouraged me to be the best I can be in life because average will never get noticed or recognized," says Dillon, who later in life took the leap of faith to pursue his education and the world of self-improvement to become a Certified Life Coach and counselor.
A Milwaukee native, Dillon holds a Bachelor of Arts in Communication and a Master in Adult Education from Marquette University and the University of Phoenix, respectively. He also completed an additional Master's degree in Counseling from the University of Wisconsin–Platteville and is enrolled in post-graduate doctoral studies in Behavioral Psychology.
Dillon initially launched his professional career in the field of insurance and risk management. His career has placed him in front of business executives, which served as a launching pad for the multifaceted professional he has become.
Pastor Lazonnie Belton
Visions of Hair Design Institute
Pastor Lazonnie Belton is a trailblazer who has built her career through dedication, commitment and innovation as a business leader. For over three decades, she has serviced the greater Milwaukee area with excellence in cosmetology. She is the esteemed founder and president of Visions in Hair Design Institute of Cosmetology (VHD), the only African American-owned and operated school of cosmetology in Milwaukee. In addition to leading VHD, she owns Visions II.
In addition to Pastor Belton's iconic success in Milwaukee's cosmetology field, she also received a Doctorate of Theology from Grace Theological Seminary.
Graduating earned from beauty school in 1975, Lazonnie mastered with of her enthusiastic and powerful presence. salon
She has conducted leadership training in her cosmetology career in Milwaukee's most the areas of deliverance, relationships, intercession, distinguished salons. In 1988, Lazonnie took her spiritual and ministry gifts and spiritual warfare. leap of entrepreneurship and opened a high end, full
She and her husband, Apostle Sam Belton, serve as the senior pastors of Spirit of Truth World Ministries. Lazonnie is also an aspiring actress and performer, entertaining anyone whose path she crosses.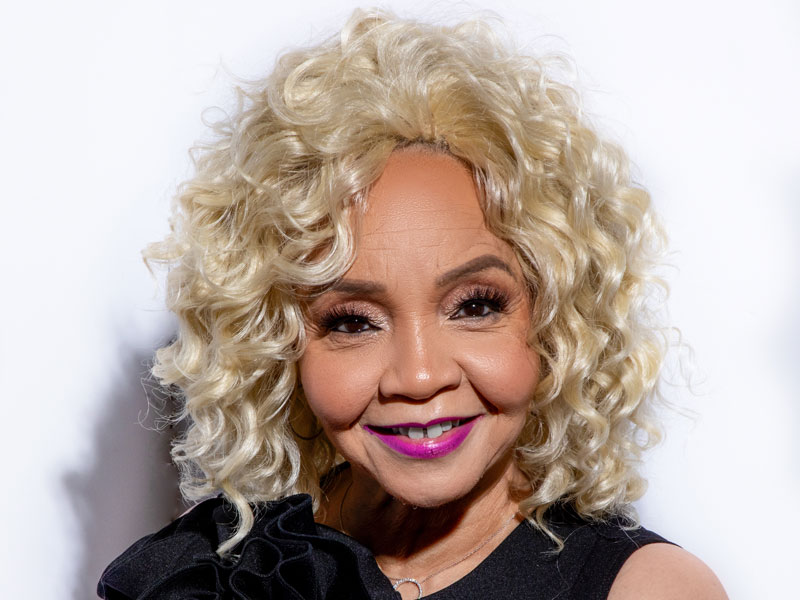 Kalan R. Haywood Sr.
Haywood Group, LLC
Kalan R. Haywood Sr. is the founder and President of the Haywood Group, LLC. He is responsible for the procurement of debt and equity financing for new and existing real estate developments, day-to-day business operations, business development, and the overall performance of the existing portfolio. Haywood also is responsible for strategic planning and business development for the company.
Haywood has incredible expertise in scheduling, budgeting and cost control. He has proven experience at value engineering both hard and soft costs and has been involved with the vision, concept and creation of the built environment for over 15 years.
Haywood is an active member of the City of Milwaukee Housing Trust Fund Advisory Board, Southeast Wisconsin Regional Housing Plan Committee (SEWRPC) Housing Advisory Board, YMCA Urban Campus Center Board and Community First Board of Directors. He studied Architecture and Urban Planning at the University of Wisconsin–Milwaukee.
The Haywood Group received the 2008 Minority Contractor of the Year Award. He also received the 2007 Low Income Housing Tax Credit allocation, marking the first time in the Wisconsin Housing and Economic Development Authority's 35-year history that a minority developer was awarded low-income housing tax credits. His experience and knowledge in developing, designing and building commercial-use properties and multifamily housing makes him an integral member of the Haywood Group team.
Sandye Brown
Wide Awake, Inc.
Sandye Brown is the founder of Wide Awake, Inc., a transformational personal and leadership development firm that serves clients nationally in both the public and private sectors. Known for her work as a personal and leadership transformation architect, Brown is a 30-year veteran in the field of coaching.
In her seasoned career as a transformational coach, Brown has coached thousands of leaders nationally in numerous industries, including banking, education, health care, insurance, manufacturing, retail, transportation and several nonprofit organizations.
​Along with her coaching experience, for over 25 years Brown's focus has been leadership development, organizational change, program design and program facilitation. In these areas, she primarily designs and delivers transformational leadership development programs with a strong coaching component.
​In an industry of an estimated 53,000 coaching professionals globally, Sandye is one of approximately 700 coaches who has achieved the designation of Master Certified Coach by the International Coach Federation.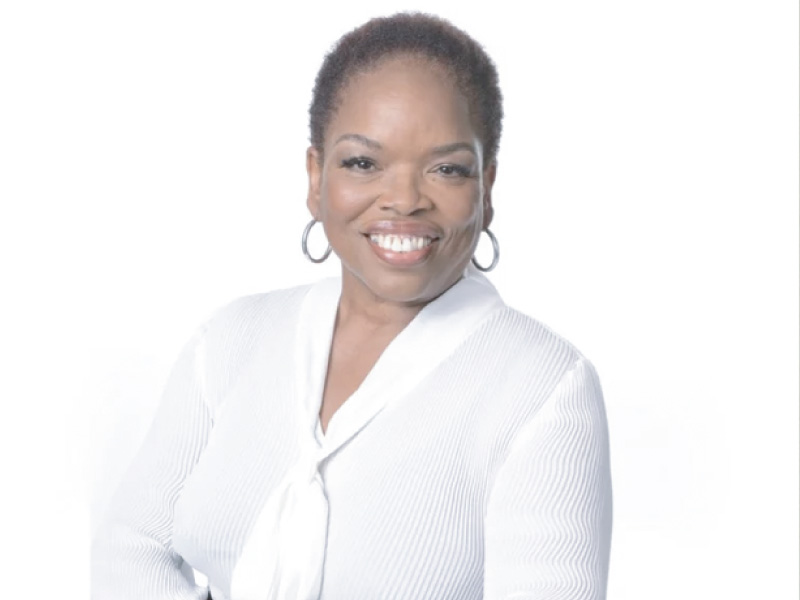 Pardeep Kaleka
Interfaith Conference of Greater Milwaukee
Pardeep Kaleka is the executive director of the Interfaith Conference of Greater Milwaukee, a de-radicalization clinician with Parents4Peace and the author of The Gifts of Our Wounds. A first-generation immigrant from India, Kaleka has spent more than 23 years in the public arenas of law enforcement, education and social services. He has worked on issues of violence prevention and coalition-building across ethnic, racial and religious identity and has helped trauma survivors and perpetrators with recovery.
As a consultant, he has developed policies and practices to help mental health workers, social service practitioners, law enforcement agents and educators build healthier, safer, more inclusive communities.
In 2012, following the hate killings at the Oak Creek Sikh Temple, Kaleka co-founded Serve2Unite, an organization nationally recognized for bridging school and community groups. Today, he helps families steer their loved ones away from domestic and foreign violent extremism as a clinician with Parents4Peace and works toward building faith inclusion.
Kaleka is an award-winning columnist for the Milwaukee Independent, bridging trauma to mental health. His goal is to make mental health and public health accessible to all communities and create healthy social fabrics to combat hate.